Soups for Everyone | SoupeSoup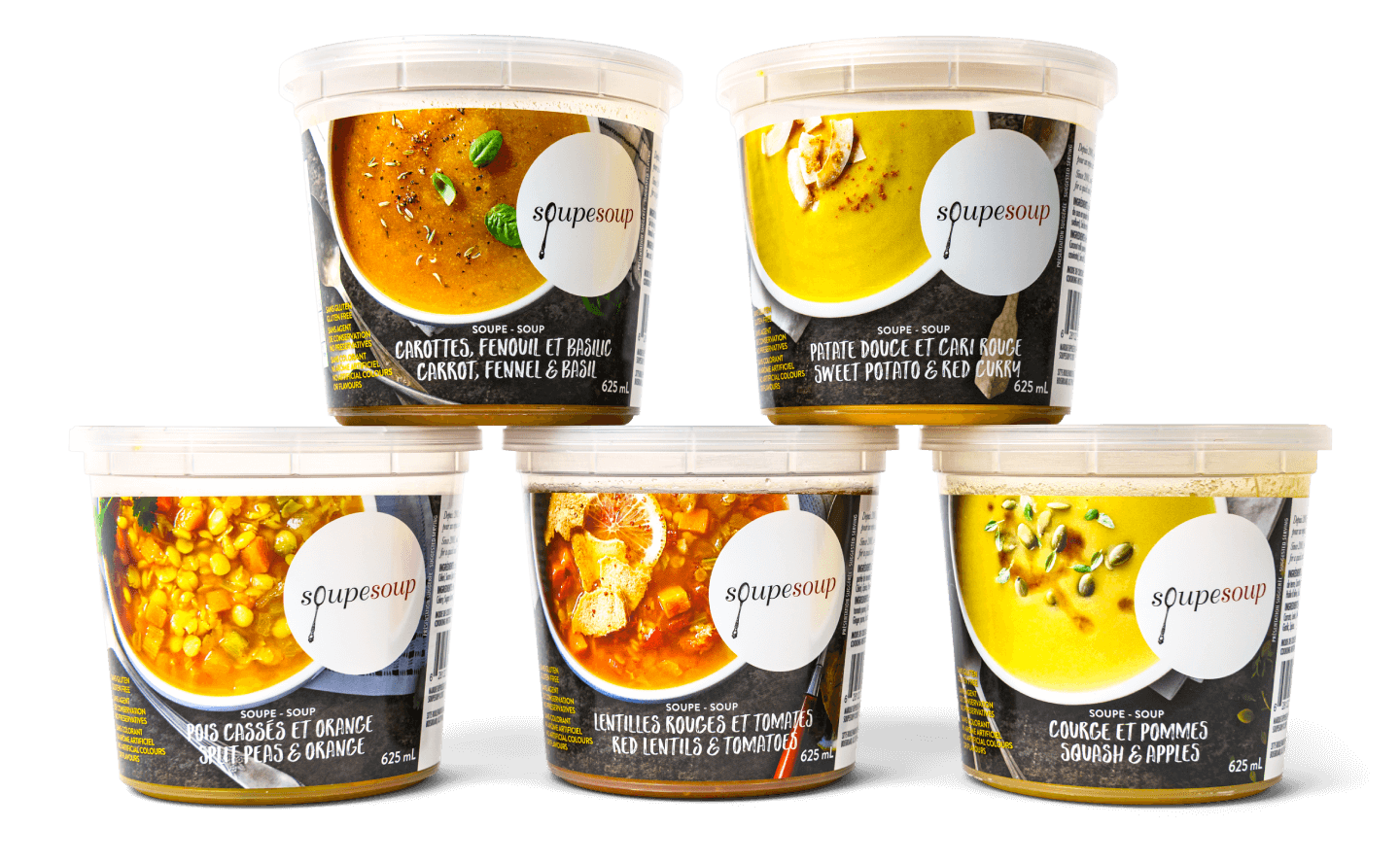 Soupesoup: delicious soups for everyone
Discover our original selection of vegetarian soups from the creamy Cauliflower and Cheddar to the surprising Red Curry and Sweet Potato.
No matter what you choose, you'll fall in love with our unique blend of flavors. Our secret? The perfect amount of vegetables and fresh ingredients seasoned to perfection.
Find all your favorite Soupesoup products from our selection of comforting, ready-to-eat soups available near you!